Plaids,Trendy and Classic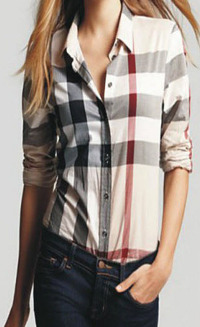 Wear Plaids With Solid Colors 
 Plaids are trendy and classic as well as fashionable and timeless classics. Looking stylish and trendy is easy if you have some plaids in your wardrobe that fit and are up-to-date.
Tips on Wearing Plaids: Choose plaids with colors that flatter your skin tone. Size is another very important consideration. A small person looks best in tiny to small plaids and taller thinner figure types can wear medium sized plaids. Muted plaids are best on large women. Large plaids will call attention to you and your size, but they can add excitement to an outfit as accessories.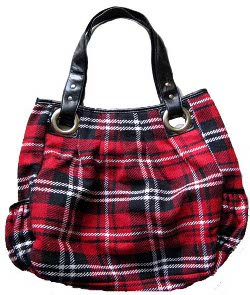 It is best to wear one plaid at a time because mixing plaids is tricky. Never mix plaids of the same size and colors. However, you can combine a small check blouse with a multicolor plaid scarf. If you want to wear several plaid items (very difficult) keep a distance between them. Pairing patterns, like animal prints, plaids, tattersalls, paisleys and checks, is considered modern and in style today, but you have to be able to pull it off to look good. Also, don't wear head to toe plaid or you'll look like a fashion victim. When combining an item with a plaid, for example a plaid blouse, choose a solid color that is in the plaid to coordinate with it. Remember you should try things on to see that they look good together before you venture out with confidence!
Read More:
The Best Long Term Investments: Great Basics
The constant barrage of news about the rapidly changing financial markets and the need to change our spending habits makes this a challenging time to be fashionable.  But take heart, this is a perfect time to survey our wardrobes, reconsider some of our purchases and eliminate those that don't do us justice.