What type of top should I wear with dark denim wide-legged jeans? I am planning to wear them in September at night in Italy.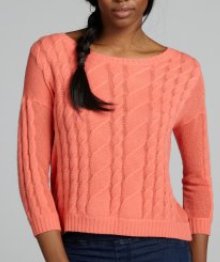 A fitted style top would be a great choice with dark denim wide-legged jeans. For a daytime casual look a cropped fitted sweater would look fabulous or a colorful cotton blouse or "T". For evening pair your dark denim jeans with a dressy top. Something with sequins or a dressy fabric like silk or satin would look awesome for special events. Choose the colors that flatter you when deciding on tops. How lucky you are to be going to Italy in September. Bon Viaggio!
Read More:
How to Wear Denim Jeans!
Jeans are now considered classic wardrobe pieces and work well for casual events or more dressed up venues. There are unlimited jean choices: dark or light, skinny or flared, plus ripped and / or  distressed in some other fashion. Prices vary also some reaching North of $700.00 a pair.
Dare to Wear Double Denim
Double Denim is a trend that sparks many a fashion debate: love it or hate it? Fashion forward or fashion faux pas? Denim delight or denim disaster? The majority fall into the latter opinion, usually due to the painful memories of a time when B*Witched sported identical Canadian Tuxedo's in their 'C'est La Vie' video, and Britney and Justin wore those matching denim ensembles at the 2001 American Music Awards (if you have managed to successfully repress this horrifying image from your mind, let me remind you: they wore stonewashed denim, bedazzled with rhinestones denim, patchwork and distressed denim… and there was even a denim cowboy hat.) But they say that time is the greatest healer, and twelve years later, the fashion world have forgiven, forgotten, and are ready to rock double denim once again.