Packing for a Caribbean Cruise
By Erica Kritt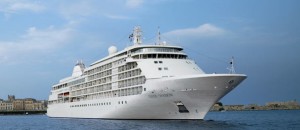 Caribbean Cruise
Relax in Style

A Caribbean cruise  is a chance to relax in style and get some rays. A cruise is a chance to pick out vacation clothes, and a great  excuse to go shopping. You have to get new clothes to feel great on your trip right? Here are my recommendations for what to include on your Caribbean cruise or a tropical destination.
It is a good idea to check dress codes for the ship you are traveling on or here are some suggestions.
Bathing suits and beach gear

(including hats, sunglasses, cover ups, beach bag) – Whether you plan to lounge on the beach or the pool you'll want to prepare to take advantage of the warm weather and the beautiful water.



Sunscreen

– Tropical destinations like the Caribbean are closer to the equator and the sun can be very strong.
 

Flip-Flops

– Onboard these will be your go-to shoe, you can slip them on and head to breakfast and then to the pool. You might want to have a couple of pairs for daytime, nighttime or any in-between time.
Sun Dress or Maxi Dress

– Make sure you bring clothes that won't cling to you, you want to stay cool so an easy breezy dress that flows in the wind will be perfect to visit ports of call, or even as a cover up when you head to the beach.
Lightweight pants and shirts

– If you are going to be active think of bringing pants, but make sure they aren't tight or heavy, you want to be able to stay cool and comfortable.
Jackets

–  Sometimes the nights can be cool, even in the tropics, so a light jacket or pashmina shawl aren't a bad idea.
About the author: Erica Kritt works at The Cruise Web, a travel agency that specializes in cruising. The expert cruise consultants there focus on providing travelers with the best value for their time and money in finding and booking a cruise vacation!