What Should a 16 year old high school student wear? I need your help!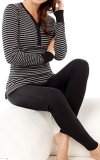 Your high school years are a time to experiment with clothes by trying a lot of different styles and colors to see which are most flattering. Determine your figure type / body shape (triangle, inverted triangle, hourglass or rectangle) so that you can choose styles that flatter you. Look around to see what other girls are wearing at your school that you think look good. Popular styles for teens are short skirts, shorts, and dresses with leggings or colored tights, jeans or skinny pants with colorful shirts, T's and sweaters. Keep it simple. Get and stay in shape, eat healthy foods and get sleep so you look good in whatever you are wearing.
Read More:
Dressing For Your Body Type
Knowing your body type/ shape is important. In order to look good you need to choose clothing styles that flatter you. Few if any of us have the "perfect figure."
Create A Signature Style
Let's talk about creating a signature style – a style that expresses your personality, that makes you smile every time you get dressed, that gives the world a clue as to who you are.  Understanding your style will make you a savvier shopper and a smarter dresser.  This is not a quick fix.  It is a lifelong exploration, and with a few key tools you can make it a fun adventure!