What can I wear to my granddaughter's wedding? I am 40 pounds overweight, 5″1″ tall, and 78 years old. The wedding is a formal evening wedding at an exclusive resort.I cannot wear any heel higher than 2″.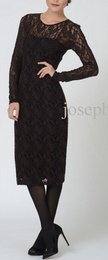 Your granddaughter's wedding sounds like a very festive affair. Since you are 5'1″ tall and overweight wear a dark (black, navy blue, gray, etc.) monochromatic outfit, preferably dressy pants and matching color top, long dress or a dark dress and dark stockings with dark shoes. This will give you the appearance of being taller and thinner. Something very tailored with some trim around your neck would draw attention to your head area away from your body. Other ways to draw attention upward, away from your body, would be to get an up-to-date hair style / hair cut, flattering make up, and wear "statement earrings". If you need help finding an outfit visit a personal shopper at a department store in your city.
Read More:
What Should the Wedding Guest Wear?
Be a stylish wedding guest! Weddings are to celebrate, occasions to dress up. The wedding invitation provides the information to help you decide what to wear. Daytime (morning and afternoon) weddings are more casual than evening or formal weddings. Today any color is appropriate with the exception of white which is reserved for the bride.
Dieting Basics
Dieting basics will get one started on the road to healthy eating. January has gone and my New Year's resolution to become a healthier version of myself is right on track.  Although setting New Year's resolutions often don't work, I did find that the process of setting a goal this year helped me imagine how I wanted to be in the near future.  It's never too late to set a goal for yourself, and you don't need a new year to do so—especially if it helps you to achieve something beneficial and positive.
Follow 4FashionAdvice.com's board International Fashion Trends on Pinterest.