Warm Winter Coats




Stylish and Trendy Coats
Winter season is right around the corner, time  to start shopping for a warm winter coat . Should you select a wool or down jacket? What about going for a shearling style? So many options when it comes to scouting for a winter coat. Here are my suggested styles for this chilly season.
As a fashionista, you want to look trendy but most importantly remain warm while running your daily activities, a down coat is recommended to have as your basic day-to-day jacket, these coats have a sporty look to them and come in various lengths, which is perfect for woman on the go. There are many stylish down jackets that are sporty but have an elegant detailed neckline which steps up the look to a sophisticated level. As always, down coats with fur trim detailing on the hoodie remain a very popular option.
For the more classic look, a wool coat is suggested. This option is perfect for the professional on the go. Classic & elegantly designed wool coats are of the moment, especially in light colors such as wheat, it's all about wearing warm tones this season. A black wool coat is also a must-have and is very versatile for any occasion, translating from day to evening. Many winter coat styles of this season, cinch at the waist or have a belt as an accessory accentuating the female figure, this is a big trend for this season. When looking for that special winter coat, look for the details that accentuate the coat, whether it is a fur or leather trim on the sleeves, a high-neck line that add the element of edge or even buttons or zipper detailing that make the coat fashion forward, there is a coat suiting to every style.
Last of all, it's all about accessorizing your newly coveted coat with accessories, why not wear a bright colored hat or scarf to add some punch and switch to a patterned set for another occasion, these are ideas you could try in order to easily change your look from day to day.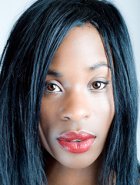 Marcia Beaugé


Guest Writer

Follow 4FashionAdvice.com's board Winter 2014 on Pinterest.



Save