Lashing Out -The Eyes Have It

Lashing Out
It seems like many women these days are more and more interested in boosting the fullness of their lashes, and with so many new products on the market there are plenty of choices. Whether you were born with sparse lashes or time has caused them to disappear, fear not, there is hope!
One of the most popular new treatments is Latisse (TM), a brand name prescription drug. This product is applied to the base of the upper eyelashes with a sterile, single-use-per-eye disposable applicator and promotes thick eyelashes and length. Consult directly with a physician to make sure that you are a good candidate for Latisse and are educated on possible side effects that can occur while using the product.
Next, there are intense lash conditioners that treat the lashes you already have and prevent them from becoming too brittle and breaking before they have a chance to get longer. Peter Thomas Roth "Lashes to Die For" is such an item. They require no prescription and are available wherever Peter Thomas Roth is sold.

Lastly, there are "lash bars" that specialize in the application of individual lashes to your own eye lashes (as extensions) and last for 1-6 weeks depending on how well the wearer cares for them.
Luscious long and full eye lashes can add a more finished look to your presentation and are fun to wear to parties and special events.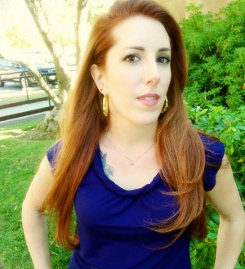 Sara Beth Cuadra


Guest Writer




Save

Save

Save

Save

Save