Shoes Every Woman Must Own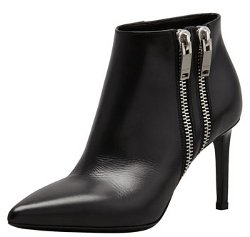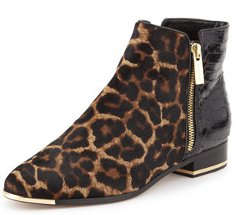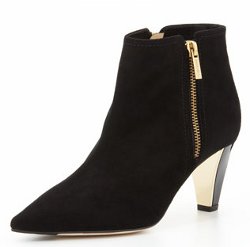 By Millie Rainer
Amp Up Your Style
Shoes have tremendous transformative power. They can make or break your look, and along with that your mood. But too many of them require you to be too careful when you have them on. While the diversity in the shoe department is like a gift from God, it also makes us lose sight of which are the must-haves and which are simply there because they look good but don't necessarily do anything for you.
In this post we look at easy-to-find shoes that are guaranteed to amp up your style quotient but without sacrificing your comfort (since I have never been a huge fan of pushing style over safety). You will never go wrong with these. So the next time you aren't quite sure what to wear, we guarantee that one of these will sort you out!
Zip-up ankle boots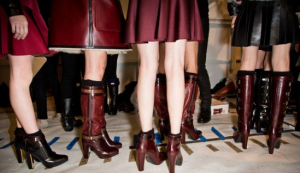 (Image credit: www.glamour.com)
Ankle boots are all a rage at the moment. But that is not why they find a mention here. Boots are in a league of their own. If shoes can transform your look, boots can give you a new life! Ankle booties are big enough to command attention, and non-intrusive enough to let the rest of your outfit show.
Zip-ups in particular are extremely stylish, very versatile, and can be worn with most fashion clothing. Short skirts, leggings, skinnies, dresses, whatever hooks your interest!
Low-heeled gladiators
Note, not absolutely flat. You do need some cushion between the sole of your feet and the concrete you walk on most of the time. We are specifically referring to bright-colored multi-strapped gladiators here, which are versatile and eye-catching — a rare combination of style and absolute comfort. While some would class these firmly as summer wear, we reckon these can be worn in colder climates too. Just wear socks underneath. If the sandals have loads of straps and are slightly elevated (about 2 inches or so), they won't look bad at all.
Wedge sandals
Pumps are classic, stylish, very sexy, and very glamorous, but they are not for everybody, and they certainly aren't for everyday use. I know far too many women who have suffered sprains and endured agony just because they made the heels their staple. In the circles they are a part of it is uncool to step out of the house without sky-high heels, even if you are only going to the grocery store. My own mother has grown old with knee pains brought on by (among other things) consistent use of high heels. So I made up my mind pretty early on in life not to make heels the center of my fashion universe.
Wedge sandals are an excellent way of gaining height but without having to expose oneself to the pain, discomfort, and accidents that stilettos bring on. The overall elevated platform of this sandal gives you more surface area which makes walking a lot easier and comfortable. It still takes practice, but is a safe and stylish alternative to long pencil heels. Thankfully, wedge sandals are also available in a great variety and are never out of fashion!
Millie Rainer


Guest Writer

Mille has worked as a content strategist in industries as diverse as hospitality, fashion, and tech. She never skips a chance to share her thoughts on these – you can find her on Google+ if you'd like to say "Hi"

Save