The little red diva pump. Nothing says sexy glam chic better than the little red pump. 
Spring 2014 has got Shoe Appeal!
The shoe  trends that make us say wow and oh la la this spring are about shape, texture, color, and not to mention decadent style. And did I mention celebrity style too!  A good shoe is a statement, a signature piece for any outfit and you can even style a whole outfit around a single pair of shoes. So make your statement from the bottom up with the latest shoe trends!
The Learning Curve
The d'Orsay pump
The infamous Curve design synonymous to the amazing designer Walter Steiger, is hot this spring. This design is not to be confused with works of art (or perhaps they are works of art)-they are high, hot, and stunning. As the designer continue to reinvent the curve designer; Steiger puts it best by saying "with this one, you better learn how to walk."
The canvas peep-toe Canvas peep toe double platform d'Orsay pump. Contrast, ribbed strap at vamp features an oversized flat bow and hidden elastic gore. Signature curved heel. Available at Barneys.
God Save My Shoes Production Diary 
Another example of art and fashion. This canvas pump will be a masterpiece paired with your LBD or dressed down with a pair of chic boyfriend jeans and cute red or yellow blazer. A stunning way to reflect your since of chic and your subtle curves. Available at odaoperandi.com.
The Menswear Gems
The oxford has a new texture and it happens to be straw. This look is definitely appropriate for cool spring days and warm summer ones, it's a cool cat flat that is hip enough for your spring suiting and debonair to rock with your summer midi skirt for a subtle men's appeal.
Bontega Veneta Oxford
This Italian gem has a straw-woven round toe oxford designed with a textured welt and signature intrecciato motif at insole. Available at Barneys.
The Penny Loafer
Bontega does it again with a smooth leather penny loafer detailed with a straw-woven vamp and contrast stitched welt. Available at www.shopstyle.com
Celebrity Status
Carman Diaz and Sarah Jessica Parker have took their shoe diva plateaus to the highest level. Look for some chic classics and sexy glam styles to be unleashed this spring by the celebrity style icons. These ladies have a knack for elegance and the classics and all shoes designed to enhance personal style and originality. So here is a little taste of celebrity design.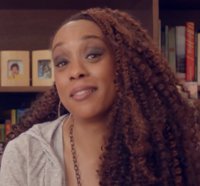 Save