Last Year's Plan a Good Starting Point
As the year is now 2/3 over and will be 75% finished by the end of September, it's planning season for many companies.  Some may be just starting while others are almost finished.  The basis for next year's plan is or should be strongly influenced by this year's plan and results.  Revisiting the planning assumptions, the strategies agreed to, actions planned and budgets allocated should be the starting point.
Many questions need to be answered.  Are all of these building blocks of the plan still in effect, still valid and still affecting outcomes?  Have any of these components of this year's plan been altered?  So what have been the results?  Are interim targets being met?  Can results be improved by changing any of these original or altered components?  Which ones need to be adjusted?  What will be the magnitude of any of the changes?
Once the review of the success of this plan's year-to-date results and course corrections are factored in, one should be in a better position to more accurately forecast total year results.  The added benefit of the review process is that much of the work needed to build next year's plan has already been undertaken during the critical analyses of the influences of this year's planning assumptions, the strategies agreed to, actions planned, budgets allocated and courses corrections.
While this article has been focused on planning from a company or brand standpoint, the approach has equal application to one's own career, financial and/or life plan.  Review, analyze, adjust, forecast and plan for next year.  Understanding the linkage between planning components and the results you achieved will only help to improve future results.  Do what you can to improve the current year; so you'll enjoy a better new year.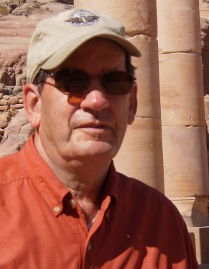 R. David Silva
Follow 4FashionAdvice.com's board Career Fashion & Tips on Pinterest.


Save