Sara Reports on a New Skin Treatment
Collagen Induction Therapy
Micro-Needling, also known as Collagen Induction Therapy or CIT, is a new skin treatment that may assist in the reduction of fine lines, acne scars, and uneven skin tone while also promoting collagen production that produces younger looking skin. This treatment can be used on all parts of the body, thus areas that typically have stretch marks can also be treated effectively.
The procedure is done using the Eclipse Micropen which contains 12 micro-needles. The pen is gently passed in a cross-hatch pattern thoroughly over the desired areas. This typically takes 15-30 minutes and has very little downtime considering how noticeable the results are.
So what is the expected downtime? Immediately after the treatment, there is noticeable redness; compare it to a day with a little too much sun, and that can last for 1 day.  As a natural redhead with fair skin this was my experience, others will have less redness. All skin treatments done immediately following this procedure will also have fast delivery so I recommend consulting with your skin care professional to determine the best regimen for you.
For follow up, most people require 2-3 micro needling treatments spaced 4-6 weeks apart. I have received one treatment so far and am right about to go in for my second, and based on the beautiful results from my initial CIT I am very eager to see the results from this next one!
Talk to your dermatologist before any skin care treatments. My friends at Skin Spirit Spa in Mill Valley can answer questions about  CIT and book a treatment for you as well.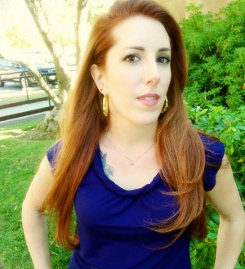 Sara Beth Cuadra
Save
Save