A New Approach to New Year's Resolutions?
 
Reach Goals on a Monthly or Quarterly Basis
Traditionally most of us take a little time at the end of the year and reflect on what we want to do better next year or what we want to achieve next year. These become our New Year's resolutions. If you are like most of us who rarely achieve these desired goals, then perhaps a new approach to resolutions might be helpful.




Instead of establishing goals or resolutions for the entire year, why not try the quarterly plan or if even more ambitious, the monthly plan. Take those yearly goals and divide them into quarterly benchmarks and treat each of them as your resolutions. So if I want to lose 20 pounds next year, I change that to I want to lose 5 pounds in the first quarter second quarter etc. So even if you don't lose 20 pounds during the next year, you may meet or exceed one or more of the quarterly goals. Same thing would hold true if you want to read 12 books next year; your goal becomes to read a book a month.
Taking large resolutions and breaking them down into more smaller resolutions may resolve your inability to achieve meaningful change in the new year. By reviewing what you have accomplished or not accomplished in a shorter period of time you've chosen (quarterly or monthly), remind you of your goals for the year and hopefully sharpens your resolve to achieve or continue to achieve the shorter-term goals.
Make one of your resolutions for next year to try the quarterly or monthly approach. At least you'll have one resolution for the year that you can achieve, i.e. trying to reach goals on a monthly or quarterly basis. Good luck and good health in the new year.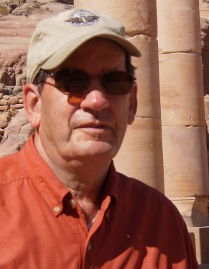 R. David Silva


Career Editor

Save

Save