5 Great Books or Gifting Ideas
By this time in the season we all have at least thought about our gifting ideas and some of us have even finished our Christmas shopping. (You know who you are. You non- procrastinators!) So when we think about all the people on our list a good book is a great gift. Now perhaps your giftee isn't really a fashion person. Here's your chance to flex your gifting skills and introduce them to the world of fashion. Fashion books are great for aesthetics and can make any living space look absolutely stylish.
The Sophisticated and Stylistic Reader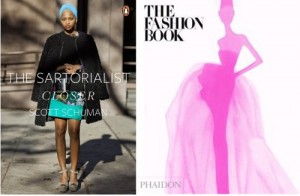 This person loves a good coffee table book, not only to pick up and skim from time to time but for any person visiting to get a better insight on how stylish they really are. So here we have The Satorialist –Closer and The Fashion Book. The Satorialist is a photo essay that is definitely a river of life in featuring human elegance. Scott Schuman -the innovator of street style does it again in this limited edition photo book. It has a beautiful hard cover includes a stylish slipcover, is individually numbered, and features colored end papers. The Fashion Book is a fashion bible featuring 200 years of fashion from A-Z. It includes designers like Alexander Wang and Coco Chanel as well as style icons including Lady Gaga and Kate Moss not to mention models, photographers, and retailers.
The Fashion Intellectual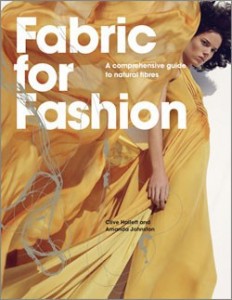 This is another stunning illustrational read. Although it is targeted toward designers, this is a great book to have in you fashion library if you want an overview (although intense) of fabrics. It is definitely for the fashion intellect who wants a little deeper more comprehensive look into fashion and fabrics or perhaps someone who sews and wants a fashion forward look and study of fabric and fibers. This book offers great insight on design and technical knowledge. Not an easy read but certainly for the fabric lovers.
The Creative Intellect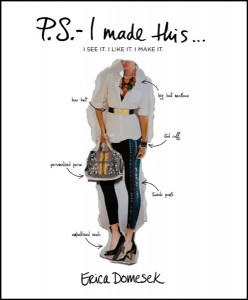 If your reader is a DIY diva here are two great choices! Perfect for those fashion divas who are keen on sportin' something that they made themselves and for those who like to recycle. Both authors offer great photo illustrations and easy to follow instructions as well as their own unique way to inspire readers to create and design. These DIY fashion tutorials are great for the creative and can inspire a clothes hoarder to do something marvelous with what they already own.
The Fashion Enthusiast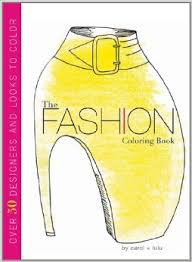 The Fashion Coloring Book is great for the little chic artist to be or fashion enthusiast and makes it perfectly acceptable for adults to break out the colored pencils and color. Quirky and fashionably fun with 50 different fashion designs to color.
Click to view more Fashion & Beauty Books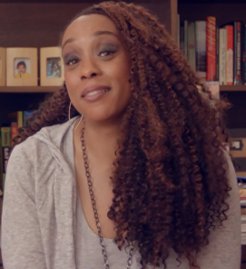 Save