Make Up Won't Solve All Your Problems


Make Up Tips
Make up won't solve all your problems but here are 10 problem solving tips from an expert that can help.
Always moisturize before make up application.


Moisturizer keeps the skin hydrated so that your makeup looks smooth and natural.

Applying too much mascara will clump and flake.


Three full coats are enough to emphasize your lashes.

Don't pump the mascara wand.


Try putting the wand back in and twisting to get more mascara on the wand.
Pumping the mascara wand shoves air into the base and will cause it to dry out.




If you are not skilled with liquid eyeliner, do not use it.
Liquid liner needs to be done with a steady hand. Mistakes are not easily corrected.

Lip liner should not be drawn outside the

lips.
Drawing outside the lip line never looks natural. There are ways to shade lips and colors to use that will make the lips look fuller. Use a light colored lipstick, a slightly darker liner and gloss to emphasize the lips.
Do not match your lipstick colors to your outfit.
Use colors that complement your outfit but keep it subtle. Stick to all cool tones or all warm tones.

Blend your blush.


A trick is to lightly brush a translucent, loose powder on top of the blush, which will blend for a more natural look. Blush can give the skin great color and contour.

Foundation often looks more natural than powder.


A light foundation glides on smoothly. If matched correctly, it will give you a natural look. Applying enough powder to get the same coverage will make the skin look dry and the powder may even cake. Use powder only as a setting product and as a touch up during the day.

Foundation should not need to be blended down your neck.


If you use a natural color foundation, it will not show at the jaw line and will blend in with the skin color on your neck.

For a tanned look apply bronzer strategically.


Bronzer should be applied where the sun naturally hits the face, such as cheeks, temples, nose and chin. If a deep bronzer is used, you can follow with a dusting of translucent powder to effect a blend.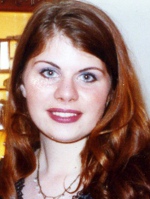 Keely Gershen
Guest Writer
Esthetician and Makeup Artist