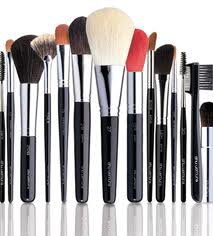 Why Use Make Up Brushes
Make up application is very similar to painting a picture. An artist uses many different brushes to achieve his or her desired effect. For example, when painting the background an artist may use a different brush than the one he or she uses for details in a painting. Like an artist when we apply foundation and other make-up we need to use different brushes to achieve the desired effect.
When applying foundation, if you prefer a smooth even finish, you should use a foundation brush (a brush for foundation application). If brushes are sold with blush they are usually much too small to provide a smooth application across the cheekbone. It is best to use a another brush when applying blush. Many eye shadows are sold with applicators, they are not the best tools to use. The sponge tip applicators included with many eye shadows apply too much color and are not conducive to blending. An investment in a good set of makeup brushes can be expensive but they will last many years with proper care.
Why Use the Best Make-Up Brushes?
First you don't always get as smooth a finish using your hands or sponges as you get with a good brush. Plus, a makeup sponge is no different than your kitchen sponge. It will absorb a great deal of the foundation as well as any bacteria that is on the skin and spread it around. When you use your hands, the natural oils in the skin mix with the foundation and it will separate and/or disappear throughout the day.
Tip: Use natural bristles for powders, and synthetic bristles for creams or liquids.
How to Care for Your Beauty Brushes
Synthetic bristle is the most durable. Your can use any kind of soap to clean them as often as you like. Natural bristle is a bit more delicate and I prefer to use a mild shampoo. Natural bristle brushes should be cleaned at least once a month but not more than once a week. For daily cleaning it is best to use a non-oily brush cleaner. When using a brush cleaner apply it to a paper towel and the dust the brush over it until it is free of color. When washing brushes you want to apply a small amount of cleanser to your palm, wet the brush bristles and then swirl it in the cleanser. Then you can let the water run on the bristles and gently squeeze out the color. It is important not to get the barrel of the brush wet as it will loosen the glue and cause the bristles to start falling out. Once that is done blot the bristles with a paper  towel and leave the brush on the counter with the bristles hanging over the side. This will prevent water from dripping into the barrel.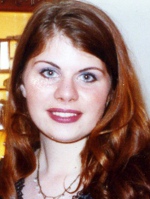 Keely Gershen
Guest Writer
Esthetician and Makeup Artist
Save