Maintain Healthy Hair
How is it possible to maintain healthy hair and deliver a spectacular color or texture service as well? One of my biggest concerns in the salon is keeping the integrity of each client's hair while performing various chemical services. With so much emphasis on celebrity hair changes, I find an increasing amount of requests for similar looks from a wide variety of clientele.




In the past, serums, protein, oil, and moisture treatments were the go to products, but now there exists what I refer to as a" game changing" product. Launched in the summer of 2014, OLAPLEX appeared on the scene of hairdressing and has been delivering ever since. What it is, is a disulfide bond rebuilder. The disulfide bond is a covalent bond, and can be considered as part of the primary structure of a protein. Essentially, it repairs what has been broken, from the inside out. This allows your hair care professional to have the ability to go beyond the previously defined limits of chemical services – within reason of course, common sense is always a
player!


The beauty of OLAPLEX is it's versatility for professionals, and the ability for it to be used with any color, or texture line in existence. Also, when it is used as a precursor to any conditioning treatment, the results are beyond anything I have seen prior, and the reason I mention this is because OLAPLEX is not to be mistaken for a conditioning treatment itself
Ask your hair care professional if this will work for your hair.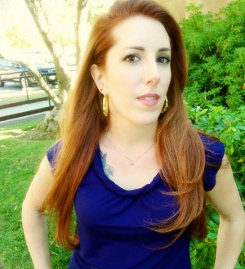 Sara Beth Cuadra


Guest Writer




Save

Save