How To Wear Color and Look Great
 
How To Wear Color and Look Great
Color tips to give you a fashion edge. Colored clothing is popular in all seasons. Bold, bright colors, give you a youthful and energetic look. Plus they will certainly cheer you up, and they will also attract attention to you.
If you have a good figure, you don't need to be afraid of wearing a bright color dress, skirt or slacks in sunny yellow, hot pink, emerald green, etc. However, in general large women should use bright colors sparingly.
If you're not anxious to stand out in a crowd or your figure is less than perfect, you can add a colorful edge with an accessory like a handbag or hat.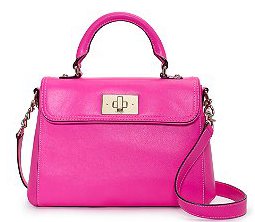 Another way to add color would be to wear a colorful top under your suit jacket and/or a colorful scarf. Wearing a chunky necklace or colorful shoes/sandals will spice up an outfit with color too.
If you are short it's better not to wear colored shoes that match your dress or suit because you will look shorter and it could be hard on your budget. To look taller and save money wear flesh-colored shoes when wearing colored skirts. Matching colored slacks with matching color shoes will give you a taller look.Remember wherever you put color you will attract attention to that area. For example, colorful shoes will draw attention to your feet and legs. If you have great legs, it can be terrific, but if you have heavy ankles or legs, colorful footwear can be a disaster.
When choosing colors take your skin tone into consideration. The warmer colors (yellows, reds, and oranges) are usually more flattering with most skin tones.
Finally mix bright colors with light colors. Have fun, wearing color it will lift your spirits.
Save
Save
Save
Save
Save