Holiday Make up and Skincare
Holiday Make Up Styles for a Festive Spirit!
Once again the holidays are almost upon us and with them come many social engagements that give us an opportunity to sparkle. With so many make up styles to choose from, I am always drawn to a handful of holiday looks that help inspire a festive spirit.




One of my favorites is a classic face; neutral eye shadow paired with bold liquid liner, and the perfect crimson pout to finish.
Holiday parties are also a good excuse to be a little more daring with your colors. Bring out those shimmery shadows with silver or gold sparkles to add a dazzling accent to your signature look, or create a new one. Just remember that a small amount goes a long way!
If sparkles aren't your thing, then I suggest a dramatic smoky eye look with rich smoldering plum tones that embrace the dark winter nights with such a mysterious sophistication
Also, before your make up goes on, skin must be hydrated and cold weather proof! Here is a video of helpful tips to protect your skin from winter damage…enjoy!
10 Winter Skin Care Tips for Healthy Skin Video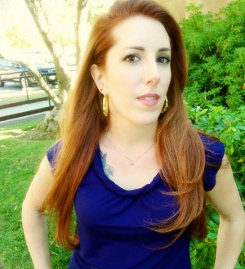 Sara Beth Cuadra
Guest Writer
Save