Hair, Make Up and Fashion Trends
By Sara Beth Cuadra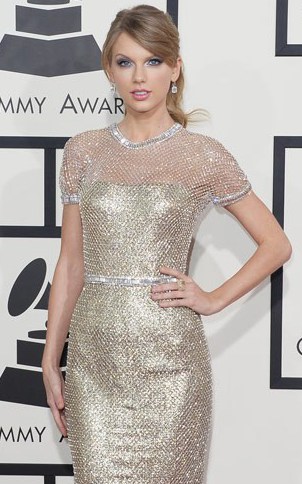 Taylor Swift at the Grammys
"Tis The Season to be Neutral"
Fashion trends at the Grammy's. As well as many of our readers did, I too enjoyed watching the Grammys this year. Aside from being an avid music lover, I so eagerly await this award show for the over the top fashion, hair and make up. With the timing of the Grammys being at the beginning of every new year, I also find it a great opportunity to see what the fashion forecast is for the months that will follow.
Here we are, just about to enter the Chinese New Year of the wooden horse, and this brings to mind an earthy energy of charging forward with a brave cadence. I saw reflections of this all over the fashions being exhibited at the Grammys with neutral tones being showcased especially in the eye make up, and the gowns and ensembles being worn by the majority of the performers, nominees and winners. Everyone from Taylor Swift in her red carpet neutral sparkler by Gucci, to Pharrell Williams's oversized brown hat. Across the board, the only consistently bright color was red. It popped from the lips of Madonna and Beyonce, to the gowns of Colbie Callait, Pink and Miranda Lambert.
Red Carpet Fashion at the 2014 Grammy Awards
It looks like 2014 so far is saying "adieu" to the bright candy colors that we saw so much of last year, and entering a fashion year of more sober tones that make a great backdrop for highlighting a flash of one particular bright color to focus upon. This makes any bright color stand out even more pronounced and proud, much as the horse on the Chinese Zodiac. Happy New Year!
Read More:
Spring 2014 Fashion Trends: Empowered Women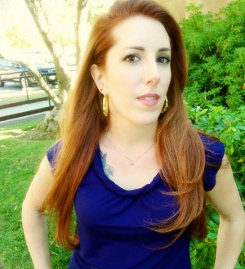 Sara Beth Cuadra
Follow 4FashionAdvice.com's board Fashion Trends on Pinterest.