Get the Perfect Eyebrows
Go bold with eyebrows. Eyebrows are the frames of our eyes, and there are so many ways we express our style by how we groom them. Throughout the decades women have worn their brows in looks from pencil thin to completely natural, and it can be seen as a reflection of where the fashion was at the time as well.
At present, the look is definitely bold according to the fashion runways. And it makes sense, modern women are bold – from our power handbags to our sky high shoes, we have a stronger presence in businesses of all forms and the way we accessorize emphasizes that perfectly. So go bold…watch the video and get started. You can have great eyebrows too. Enjoy!
Brow 101
Read More:
Hair Styling Tips for Travel
With the summer months approaching travel is becoming more frequent for many and that includes going to different climates, be it an exotic location that offers a respite from the routine of daily life, visiting friends and family across the country, or perhaps there is a new career opportunity beckoning you from another state or continent. Whatever the situation may be, looking your best is always relevant. So have you ever wondered why when traveling to different climates suddenly your hair has taken on a completely different personality and began behaving badly? Well maybe you have, and never realized there was something that could be done.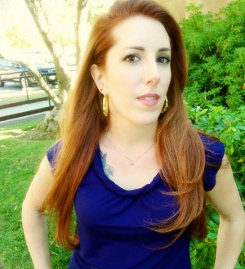 Sara Beth Cuadra 
Guest Writer
Save