Fringe Fashion
Fringe fashion is a wardrobe must have. By now we have all seen how fringing has gone beyond an adornment piece to a downright necessary must have. We have the fringe sandal, classic fringed jacket, fringe skirts and handbags (we can even fringe our bangs-imagine that!) Now although the fringe trend comes and goes, this season it's back with a fiercely stylish vengeance. It's not just for the boho chic; it's a down right statement piece. So style it up because fringe is hot, hot, oh caliente!
The fringe skirt. Forget the subtleties this is a statement!  This little number in a white is a perfect way to celebrate the fringe trend as summer continues. Paired with a pair of sexy mules brighten your look up with a shot of color. And work it with something unordinary but be tasteful yet bold—try a silk crop top!
Perhaps you prefer the subtle approach. Let's talk the Fringe Hem Dress. If you want a touch of trend mixed with a contemporary silhouette, this expression of style is perfect reinvented with a contemporary edge. The TOPSHOP Jersey Midi dress is a great way to take the fringe trend to another level. The focus here is not just the fringe but the silhouette and length are statement makers. Add some texture with a pair of snake skin strappy sandals and a bold bracelet.  Here simplicity meets sex appeal!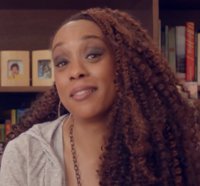 Yolanda R. Wright


Guest Writer


Follow 4FashionAdvice.com's board International Fashion Trends on Pinterest.



Save

Save