Financial Planning Tips for Brides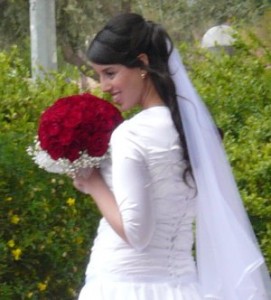 Financial Planning
"Money Matters and Marriage"
Have you thought about financial planning? Your life has been a whirlwind- wedding plans, parties, shopping and a honeymoon. Money matters may have already surfaced at this stage. If they have not, they will soon. Each of us brings a "money history" and "money style" to our marriage. The challenge in a new marriage is blending the styles of two newlyweds into a strong functioning financial team. How does that happen?
It is important to begin your money discussion early and often to avoid resentments and deeper conflicts later in your marriage. Here are some tips to help you begin this process:
Prenuptial Agreements – Good idea if one spouse is bringing significant wealth to the marriage or there are children from a previous marriage. You will need to hire an estate planning or family law attorney- contact me for recommendations here in the Bay Area!
Monthly Expense Tracking – Review your monthly fixed and variable expenses- determine who is responsible for each major item. Possibly open a joint house account and keep separate accounts for personal spending.
Set Goals Together – Communication will happen naturally if you work on joint goals such as home purchase, college funding, travel, vacation home purchase, starting a business, or philanthropy. Begin your work as a team early and make the commitment to operate as a team.
Be Honest About Your Situation – Do you have debts that need to be paid off- you assume the debts of your spouse in a community property state such as California. Ask questions and stay informed as to your partner's financial affairs.
Plan for Risk – Review insurance for your home, cars, personal liability, income (disability) and life insurance if one spouse brings home significant income and the other is dependent on this income for their well-being (along with children).
Estate Planning – create your wills or living trust and related documents soon after you are married. This process alone opens up communication. Remember that each couple is different so work with a good attorney and do not rely on a boiler plate document. Be honest about how you want your assets to pass on if something happens to you prematurely. Personalize your document so that it truly reflects the legacy you want to leave.
Common Traps Facing Newlyweds:
· One saver and one spender- must communicate and compromise as well as pay attention to your personal money patterns- they will be revealed in marriage and with children.·
Tax Traps- hire an accountant or learn to be proactive in this area. Save as much as possible in tax advantaged accounts for retirement and use tax advantaged investments where possible.
· Money as Power- Learn to work as a team so the higher earner does not "take control" and dictate all decisions. Compromise if you have differences- set up trades as you budget if your interests are different.
· Keep enough cash on hand to cover a minimum of 6 months of your expenses in case one of you experiences a job loss or career change.
· COMMUNICATE OFTEN and STAY INFORMED on money matters.
ENJOY YOUR NEW LIFE and contact me if you need a coach!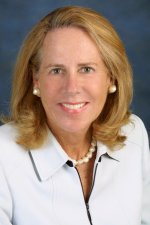 Betsy Strong


Certified Financial Planner


Guest Writer

 bstrong@stronglegacyplanning.com

Save