Financial Planning Defined

General Tips and Common Mistakes 
 When Financial Planning
Financial planning defined. It is safe to say that we are living in a period of rapid change and no where is this more evident than in the area of your finances.  With all that has occurred between Wall Street and Main Street, what do hard working women do to manage their financial life when the available resources appear confusing and overwhelming? This column will attempt to provide some general tips and warn you of common mistakes that I see as I am working with my clients. I will also define the various ways to hire and compensate a financial professional when you need some help.




Financial planning actually implies a broader area of issues in addition to your investments. These include estate planning, risk management (insurance), business succession to site some examples. The following are a list of suggestions that I recommend as basics before you worry about investing your assets:
–    Prepare a will or living trust (don't forget to title your assets to your trust after you have executed the document).
–    Make sure you have adequate property and liability insurance.
–    If you are married and live in California, real estate should be titled as "Community Property" – not joint tenancy.  (Lowers capital gains tax if one spouse dies and the property is sold.)
–    Always take advantage of employee sponsored retirement plans- maximize these before you contribute  to individual IRA's or Roth IRA's.
–    Check out Roth IRA's now new limits and increasing opportunities for higher income earners to contribute to them.
–    If you own your own business, are close to or over 40 years old and have no employees (or a small payroll), consider establishing a defined benefit pension plan to maximize retirement savings and reduce taxes.
–    Life insurance is not evil – provides a death benefit if someone dies.
–    Review your tax return for tax saving opportunities start with your taxable dividend and interest income from bank accounts. Should you be looking at tax advantaged accounts or a municipal bond ladder for a better after tax return?
–    If you have life insurance policies with cash value that are no longer needed, consider transferring the cash to purchase a long-term care insurance policy.
–    If you own a business that is a C corporation, long-term care insurance policy premiums are tax deductible to the corporation.
–    If you are married, learn about your spouses' business dealings and investments as you could be held accountable for debts if something happened to him.
–    If you are employed by a public company, be careful not to accumulate a portfolio that is too heavily concentrated in this one stock issue- diversify!
–    If you plan to hire an investment advisor representative, you may pay him or her through a commission or a fee that is based on a percentage of your assets. Make sure you have completed an investment questionnaire or suitability statement so your investment advisor representative is very clear on your risk tolerance and the time horizon for your investment. Complete a background check on the investment advisor representative through the Certified Financial Planning Board of Standards and or FINRA.    Define objectives with your investment advisor representative before you select an investment what rate of return do you need to meet these objectives.  If you change investment advisor representatives, be sure to evaluate the tax consequences of selling assets to move to products offered by your new investment advisor representative.
And the final message which is one that your father most likely told you the day you left home, "If the investment return is too good to be true, it most likely is not true"!  Be selective when choosing an investment advisor representative and let them know that you are the creator of your future vision.  The investment advisor representative is there to help you implement the vision but the design is yours from beginning to end.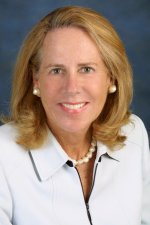 Betsy Strong


Certified Financial Planner


Guest Writer

 bstrong@stronglegacyplanning.com
Follow 4FashionAdvice.com's board Successful Women on Pinterest.


Save