By R. David Silva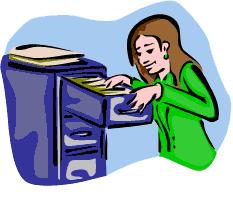 Having the Right Documents in Hand When Needed
Can Be Critical to Your Success
File it so you can find it. Business today is loaded with information to aid in decision-making. Having the right documents (analyses) in hand when needed is critical to your success. But today there is likely to be few if any of these important documents in the traditional file cabinet.  Instead most communications and reports are in digital form and occupy hard drive space.
To be effective and to get a jump on your competition, you need an electronic filing system that organizes your electronic input in way that makes sense to you; so retrieval is intuitive.  Here is a suggested approach.  Documents could start with a broad category identifier, such as the clients, brands, businesses, which you deal with.  An example of start of the document identifier could be a 2 or 3 digit code, such as CH for Chevron.  The type of document should be next (report, correspondence, analysis, project, etc). This could be followed with specific titles that make sense to you. Finally, a date should be at the end and depending on how often the same type of document needs saving, the date could be month/day/year or just a year.
Depending again on the amount of documents you need to file, you may want to divide the identified documents by file folders, using some of the above suggestions.
Regardless of how a document that you receive is identified, your ability to retrieve it will be greatly enhanced by using some intuitive identification system.  If you think out what that could be and then apply it as documents arrive or are generated, you'll be able to File It and Find It.