Every eye is different but here are some basic tips to achieving a soft polished look when applying your eye shadow.
Eye Shadow Application
First use a concealer with a slightly tacky consistency. Apply the Eye Shadow from lash to brow.  This will hold the shadow in place and it will last longer throughout the day.
Next apply a light neutral color shadow as an all over base.  The color should be slightly lighter than your skin tone.  This will brighten the eye area.
Use a contour (slightly darker) color in the crease of your eye.  Usually it is best to do a neutral color such as brown or mauve.  All creases are different so there is no rule in terms of application. Generally you want to apply the color sparingly. (You can always add more!)
Be sure to use a brush in a back and forth motion to blend. Those without creases should not try to fake a crease.  Instead you can thicken the eyeliner a bit at the outer corner.
Go back with the base shade or an even lighter color to blend it all together and brighten the eye.  Apply from the inner corner out under the brow.
Practice Makes Perfect!
Tips: Always tap the brush after you have dipped it in the shadow to remove excess color. Eye shadow should be discarded after 1 year.
Liquid eyeliner should be discarded after 3 months.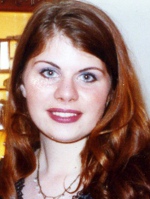 Keely Gershen


Guest Writer


Esthetician and Makeup Artist
Save
Save