Exfoliating is Essential During Winter
Skin That Glows
It was several years ago during a trip to the Wella Global Exchange that I discovered just how beneficial it was to exfoliate during the winter.  The month was February, and the location – Puerto Rico. After the usual holiday season rush in the salon and a few months of enduring the rain and cold, traveling to this warm location was such a delight. One afternoon after enjoying a soak in the warm salty surf and getting some sun on the beach, I returned to my hotel room to get ready for the evening orientation.
It was only after showering the beach activity from my skin that I discovered how deliciously smooth the salt and sand had made me feel. That's when it clicked, how essential it is to exfoliate during the winter. Now while I would love to take off to a tropical location every time I need to exfoliate, I require something more practical as I'm sure most of you do too – so here are a few of my favorite body scrubs that can give you the feeling of soft, brand new skin.
Exfoliating Facial Scrubs
Bliss Hot Salt Scrub is a lovely combination of dead sea salt and heating gel.
Peter Thomas Roth is another one of my favorite skin care lines and the Anti Aging Buffing Beads are good for face and body.
Finally for those who prefer the natural route, Carol's Daughter has a delicious Sweet Honey Dip Chocolate Brown Sugah Scrub.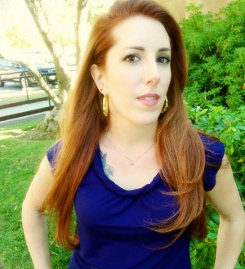 Sara Beth Cuadra
Guest Writer


Follow 4FashionAdvice.com's board Women's Health & Fitness on Pinterest.


Save
Save
Save
Save
Save
Save
Save