Read The Fine Print
The trendy risqué concept of mixing prints
To mix prints takes even the most seasoned fashionista into dangerous trend waters. In the fashion world mixing prints and patterns was once a fashion don't, but today it is a ragging fashion trend that continues to persist season after season. Mixing prints for work or play can be done tastefully, boldly, and artistically. So if you want to expand you fashion sense play around with prints, patterns, and textures. Here are some guidelines to follow when mixing prints.
Choose your bold piece. Pick something that you want to stand out among the rest. It can be a floral blazer, leopard pants, a dress, or geometric top. Decide what you want eyes to gravitate toward. Wear a bold dress with a pair of printed shoes to add that subtle distinction.
Don't be a copycat. Make your own rules. What you see in the magazines and what you see on the runway may not work in the everyday world. In a magazine or on the runway a trend can look absolutely amazing but in the real world it may be a little too much. Find prints that reflect your natural style and how you lead your life.

Remember scale and proportion. The challenge here is to balance your prints nicely and subtly. So think one large print with a more small-scale pattern that is similar.
When choosing colors don't go too matchy. Keep it an artful edgy style for a monochromatic look. When all else fails add a neutral color to break up the monotony when wearing prints similar in color.
If still a little intimidated by the idea of mixing prints-start simple. Polka dots are the easiest print to mix. Try it with a vertical stripe creating a nautically feminine look.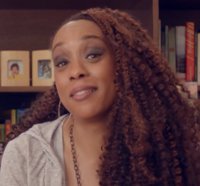 Save
Save