Dress to Kill: Bring Your Wardrobe Back to Life!
Bring Your Wardrobe Back to Life!
Spark up your creativity and revamp your wardrobe. Being fashionable isn't about following trends or being the quintessential sultry goddess we all desire. It doesn't involve strategically planning each outfit either. So, what does? Ladies, simply working with what you've got is the key.
Close your eyes. Imagine your wardrobe, did you just get a bland picture? Look again. Think of your always-go-to-when-I'm-rushing black pencil skirt or those worn out flats you've had for years but can't seem to toss. Think of the 18K gold ring grandmamma gave you when you were 12 or those old jeans you love but don't know how to wear. Those are your accessories. What you already own is your accessory to help create chic outfits that have been hiding in your closet.
Adding an accent piece to each outfit will do the trick. Next time you look in the mirror and see a lifeless outfit, wrap a bright scarf around your neck or shoulders, pick out a big ring; throw on some trendy shades or a statement necklace. Dust off that bag you've been neglecting or even add some colored lipstick. When that time comes that you're rushing and reach for the infamous black skirt, accentuate your waist with a belt, pull out some lip tint and you'll be out the door in no time looking fabulous and feeling fresher than ever. What about those worn out flats? We all own a pair. Well, if they are wearable, consider them vintage. Pair any vintage item with a jean or leather jacket and a messy bun, snappy! You could even make your old jeans look more vintage by using a piece of sand paper and scissors.
The point is, being fashionable simply isn't about following trends or buying expensive tops but personalizing your own style and adding your touch. Put the fear aside, be bold, take a risk, use corduroy and trust me, your confidence will be the envy of every woman. After all it's the woman that makes the outfit, not the other way around. The ones who can flaunt a $15 Goodwill tweed coat as if it were Coco Chanel's latest collection is well on her way to goddess land.
When you're thinking of an outfit keep these mantras in mind: Use color, break the rules and have fun; let your creative juices flow and bring life in your closet!
Organize Your Clothes and Closet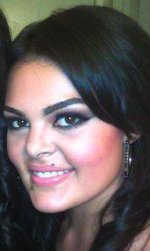 Alma Vi'Dianna


Guest Writer

Follow 4FashionAdvice.com's board Street Style on Pinterest.



Save

Save