Causes of Hair Loss
Hair loss is a valid concern of many of today's salon clients, and it isn't just among those exhibiting the typical male pattern balding. Many women have also been experiencing a loss of hair due to issues such as stress, medications, and hormone changes from pregnancy. So many times I have had a client in my chair who 4-6 months after giving birth has expressed concern about what looks like hair breakage (short hair at the hairline and at the parting) but is actually the new growth coming back.




Millions of people experience hair loss, and treatment can help many people regrow their hair. There are some good products that can help speed up the recovery. Rene Furterer RF80* is a topical treatment that is great for exactly this type of hair loss. In addition, Rene Furterer Vitalfan* is a supplement that provides vitamins A,B5, and F, and treats vascular hair loss with Pfaffia Extract.
The key to effective treatment is to get an accurate diagnosis, i.e., find out what is causing the hair loss. Dermatologists have expertise in finding the cause of hair loss. You can find a dermatologist in your area by using Find a dermatologist.
8 Common Reasons for Hair Loss in women:
Poor nutrition
Medications
Disease
Medical treatments
Hormonal changes
Hair treatments
Scalp infection
Trichotillomania (hair-pulling disorder)
*Always consult your Doctor before taking any new supplements.
Hair Loss Center @ WebMD
Read More:
Thinning Hair
In recent years, I have heard growing concerns from some of my female clientele regarding thinning hair. Even though the majority of these ladies do fall into the over 50 demographic, I was not satisfied to simply dismiss it as a mere side effect of aging. Through my own research, experience, and a growing wealth of new information flooding the beauty industry I have been able to find some helpful solutions which I am hopeful will create a positive starting point for many.
Flattering Hair Lengths for Every Age
So many of my clients have posed the question "What is a flattering hair length for women over 40?" My answer is that it is relative to the individual's face shape, body proportions and individual style. Really, the same rules apply at any age, the difference being that what worked at 30 may or may not work at 50 or 60, depending on how much these things have changed.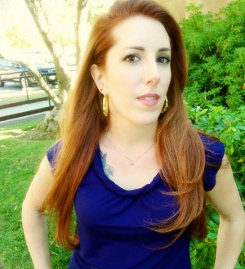 Sara Beth Cuadra


Guest Writer
Save
Save
Save
Save
Save
Save
Save