How can I find a NEW style? I am 22 yearrs old and I want to look a little more mature but I have no idea where to start. I want a new wardrobe but I'm on a budget.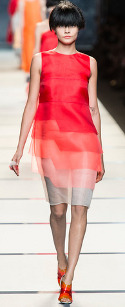 22 is a great age to leave your teen look, style and clothing behind and move into clothes that look more mature but not too old. Take into consideration what activities you are involved doing when making your plan. Once you have a plan shop for the clothing items you need during sales. You can shop consignment or thrift shops to find clothing and accessories for a unique look.  Take some time and experiment by trying clothes on and checking in the mirror to find clothing that flatters your body type. Clothing looks more flattering if it fits well, not too tight, too baggy, too short, or too low-cut.
Read More:
Build A Basic Wardrobe
There is no perfect basic wardrobe that applies to all. A basic wardrobe takes into consideration lifestyle or clothing for all of our activities. If you are a hockey coach your wardrobe is going to be a lot different from a corporate lawyer's. However when we choose a basic article of clothing it is something we should plan on wearing many times (getting our money's worth). These items are like good investments since they will reward us many times in the future. When buying basics purchase quality pieces, not necessarily the most expensive.
Body Type
Knowing your body type/ shape is important. In order to look good you need to choose clothing styles that flatter you. Few if any of us have the "perfect figure."
Create A Signature Style
Let's talk about creating a signature style – a style that expresses your personality, that makes you smile every time you get dressed, that gives the world a clue as to who you are.  Understanding your style will make you a savvier shopper and a smarter dresser.  This is not a quick fix.  It is a lifelong exploration, and with a few key tools you can make it a fun adventure!
Follow 4FashionAdvice.com's board International Fashion Trends on Pinterest.