Bring out Your Feminine Mystique

Celebrate Valentine's Day
It's the month of baby be mine hearts, red and pink roses, pink champagne, and of course Love. And we ladies absolutely love our intimates. We can be sweet and sassy, fierce and sexy, or sensual and divine, let your lingerie bring out your feminine mystique. So if your sharing a quiet evening at home with your significant other, curling up to your favorite romance movie, or creating an in home spa night treat, with a glass of champagne as your companion, treat yourself to some stunning intimate apparel and let your love life shine.
Romantic and Elegant 
These delicious lace chemises have an elegant and luxurious look. They are sexy looking and great to take on your romantic getaways. These irresistables are lightweight and silky-soft and enable you to express your mood with passion. They reflect self-love embracing your body and soul. For all lovers at heart!
Essence of Sexy and Flirty Style.
Fierce and sexy for the bold and exotic. There is nothing like a flirtatious bra with lace trimming. It will express your fierceness in a delicate subtle fashion. So show your lover your little powerful secret in this sheer.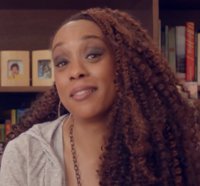 Yolanda R. Wright


Guest Writer


Follow 4FashionAdvice.com's board Valentine's Day Outfits on Pinterest.