What's Your Bridal Style?
Boho Bridal Style
At first glance, bridal styles can be summed up in just a few categories, each to fit the personality of the bride from traditional to edgy. Then after further study, I realized that since we live in such a multi cultural environment known as the bay area it really isn't that simple. So, to provide inspiration to the multitude of women seeking ideas for their wedding day, I am offering a more varied approach.
Traditional, being the most conservative actually has the broadest spectrum when you consider the town and country or preppy look, then transition to the vibrant reds seen in Chinese culture, and let's round it out with the ornately embellished wedding dresses from Indian and Pakistani cultures. Get the idea? Using this as a base line I will leave it up to the imagination of the reader to interpret the following bridal styles.
Boho brings to mind soft lines; formal attire that has been deconstructed to allow for freedom of movement, and fashion that seems like a perfect fit in a natural outdoor setting.
The most edgy of the selection is the dark horse of the bunch which is the rock and roll bride. She takes a combination of rough and soft textures and weaves them together into an exotic tapestry that is uniquely her own.
All of these popular styles can be interpreted to fit into any bride's idea of the perfect dress for her, limited only to her imagination and the skills of designers and seamstresses.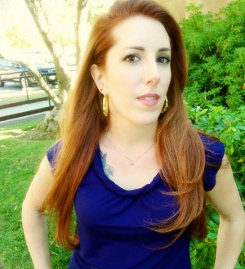 Sara Beth Cuadra
Save