Braiding Summer Hair Trend
Stay Cool!
Braiding Summer Hair Trend
Braiding is always a classic summer hair trend. Braids have come a long way from the single braid and pigtail braids of childhood. Now there are halos of soft braids crowning the head, and the recently popular "fishtail braids" known to our friends across the pond as "plaits". More edgy braiding styles are cornrows placed on the side of the head to create a faux mohawk effect.  With so many choices it is easy to become inspired to create a look that is truly unique to you.
Hair that is worn up during the colder months usually embodies a look that is more classic and typically structured. Summertime brings the desire for something that feels cool and looks cool or hairstyles that are more free and expressive, such as hairstyles that reflect the relaxed nature of the season.
Read More:
Hair Extensions
Have you ever seen photos of your favorite actress and noticed that she changes from a shorter hairstyle to a longer hairstyle seemingly overnight? Or goes from fine hair to a suddenly thick mane? The answer is pretty simple and no, it doesn't involve some amazing new super diet supplement. Hair extensions are fast becoming main stream and you would be surprised at how many so called average Americans have them applied regularly in the salon.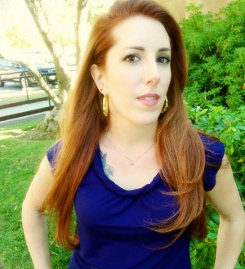 Sara Beth Cuadra


Guest Writer







Save

Save

Save

Save

Save