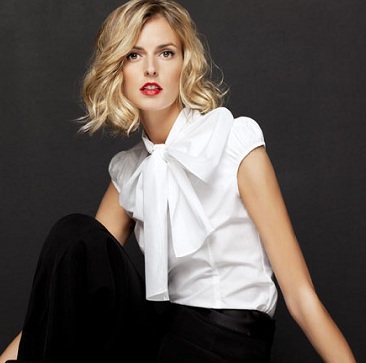 Caroline  Herrera Blouse
Basic White Blouses
Main Events
Basic white blouses and / or white shirts are on center stage. They are versatile and can be worn any season of the year day or night. White blouses / shirts are wardrobe staples. Detailing such as pleats, open backs, cropped fronts, multiple layers, bib, collars, cuffs, darts, etc give a white blouse style.
Stylish white blouses can be "statement" pieces worn with long black skirts or worn with a pair of your favorite pants, jeans or a skirt. Wear white blouses and shirts with jewelry or colorful scarves. For the Board Room white blouses are awesome under jackets. You can't have too many! With many choices at stores it is a great time to add a white blouse to your wardrobe.
Choose one of these chic white blouses to update your wardrobe!
Follow 4FashionAdvice.com's board Style on Pinterest.


Save