My Runway
"The Chic Way to Shop"
Recently I took on a little fashion project with a company out of Silicon Valley called SAP America Inc. It all began with a day of getting to know me—a fashionista, window shopping, a make- over, and finished with a fun San Francisco Fashion event. That was a lot of walking, talking, and shopping in a short period of time but boy was it a blast. But little did I know that it would lead to something even bigger.
Now the person of interest Layla Sabourian shadowed me for a day—she is the Senior Product Marketing Manager (and former writer for 4fashionadvice.com) for SAP Global Marketing and is one of the driving forces behind the big thing—My Runway Fashion App. I had no idea that was what I was going to be a part of. My next step in this big fashion adventure was to become a Fashion Ambassador for this fun filled shopping app. And so far I have not been disappointed. From fun fashion events to an addicting shopping find app the entire My Runway adventure has been quite a thrill ride. And I am finally sharing my big thing with you!
So let's talk about My Runway. First it is available at www.myrunwayapp.com. (You might want to open up a new browser and check it out—but keep reading!) My Runway calls itself the smart way to shop chic- and yes that is true. Here is my example. I was coveting one of my favorite fashion magazines and came across a neat pair of gladiators. Since I have a tendency to be impulsive I immediately looked in the magazine's buying guide to find out where I could get these cute shoes. Once I did that I went to the website to buy them but they were nowhere to be found. I couldn't believe it. I got bummed out about it and let it go. Then while searching for shopping finds on my app –low and behold there they were and they were listed at a clearance center of all places. Now mind you this all happened in the same month so there wasn't very much of a time lapse between when I saw them in the magazine and then on the app. To make a long story short My Runway let me add these shoes to my wish list and told me exactly what store they were in. I was excited again!!!
So check out My Runway and be a part of an incredible fashion community, add your favorite brands, create a wish list, share your finds with all your fashion pals, and of course find out where your favorite fashions are!!
Find My Runway at the Apple app store and Google play, but first check out these cool videos—a video testimonial about the app as well as a sneak peak of our first My Runway Fashion Show!
testimonial video
SAP's Panel & Fashion Show by My Runway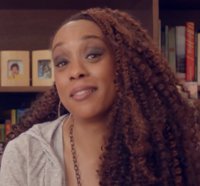 Save