Adorn Your Hair for a Festive Look
Headbands, Scarves, Flower Clips, Jeweled Barrettes
Why not adorn your hair? When looking at options for changing your hair, different types of accessories can be a fresh solution. Whenever I feel that "bored with my look" mood surfacing, a quick rummage through my accessory drawer always provides the best remedy in two ways.




First, and most obvious, the instant gratification of seeing something different and second; the creativity involved in giving a different shape and silhouette to my appearance, can really snap me out of something that has become too routine.  Let's face it ladies, sometimes we need a little reminder to adorn ourselves and let our beauty radiate, and this is a fun way to do just that! Headbands, scarves, flower clips, jeweled barrettes are a great place to start.
Read More:
What is a flattering hair length for women over 40?
So many of my clients have posed the question "What is a flattering hair length for women over 40?" My answer is that it is relative to the individual's face shape, body proportions and individual style. Really, the same rules apply at any age, the difference being that what worked at 30 may or may not work at 50 or 60, depending on how much these things have changed.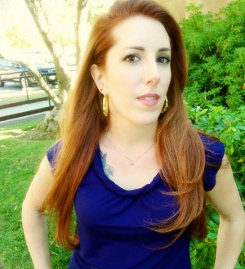 Sara Beth Cuadra


Guest Writer



Save
Save
Save