Achieving New Year's Weight Loss Goals
Set Small Goals for Yourself!
Another New Year day has come and gone. Once again it's hard not to make several resolutions especially around losing weight and exercise. Making resolutions might work for a day or two and they might even work for a few weeks, but eventually we revert back to our old behaviors.  Every year I love to make several New Year resolutions.  For a moment it gives me a feeling of power and control over my future actions.  I also know that my commitment to those resolutions has no staying power.  Within a few weeks or even a few days I am back to habits that have been part of my life for decades. This year, however, I really would like to figure out how to behave differently, by setting small goals.




Studies have shown that after six months of working towards a goal made on the New Year only 46% of those individuals are still on track. That means that 64% of us have already given up! Lack of success can often be related to setting goals that are too broad and unrealistic. I've discovered that there are many tools out in the cyber cloud to help us stay on track.  I've found at least eight apps for cell phones that are designed to encourage us to follow through with our resolutions. There are apps that provide us with cyber trainers who help us manage our daily and weekly workouts.  There are apps that help us track the calorie intake of every food we eat.  There are apps that read the nutritional label on foods, and there are apps that direct us to the nearest green grocer.
We all want to feel and look our best and most of us know that by changing our diets that is something that can be accomplished.  Here is my plan for making weight loss a successful endeavor in 2017:
1.        Become an expert on how you might lose weight.  Read blogs that focus on healthy eating.  Listen to podcasts on making healthy food choices while you go on a walk.
2.        Don't change your diet all at once.  Commit to eating one healthy meal each day.  Eat a whole grain cereal for breakfast rather than a sugary cereal.  Eat a large salad instead of a sandwich with chips for lunch.  Finish it off with a beautiful, delicious apple.
3.        Eliminate processed foods.  If the label on a food has items that are hard to pronounce then you probably shouldn't be eating it.  Get rid of refined sugars from your diet.
4.        Add lots of whole grains, fruits and vegetables.
5.        Eat when you are hungry.  Do not eat when you are not hungry.
Make these changes very slowly.  If you are overweight you probably didn't add the weight in a day so don't expect to lose it quickly.  Set small goals for yourself. Don't forget to feel good about your successes. It is not easy work, but it is worth the effort.
Apps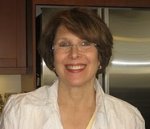 Frances Abrams


Guest Writer

Follow 4FashionAdvice.com's board Women's Health & Fitness on Pinterest.


Save

Save

Save

Save

Save

Save

Save

Save

Save