Don't Under Estimate the Power of Fashion in Your Life!
4fashionadvice is your online resource for cutting edge fashion advice, style tips and the latest fashion trends. The first impression you make sends a message of how you want to be perceived. This can help you boost self confidence, get a job, a promotion, or find the mate you want to share your life with. We truly believe that looking your best is your most important asset for a successful business and social life.
Feel free to contact 4fashionadvice if you would like to learn more about us.
Our Women of Interest section was created to spread awareness and inspire others with the stories of successful women from all different backgrounds.
The Career Tips are dedicated to helping women nurture their potential for personal & business success.
Cathie has always been fascinated by the world of women's fashion. This interest was heightened during her years as a women's sportswear designer and the management of her own company that marketed a line of women's tennis clothing.  Seeing that fashions were becoming more complicated for younger women she started this website to provide guidance and useful career information for women.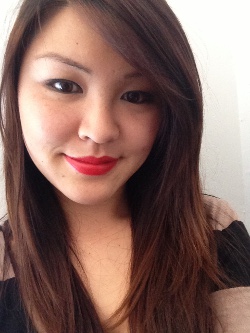 Sandra Wong
Online Marketing Specialist
Sandra a native of San Francisco, graduated from the University of California, Riverside in Southern California. She is passionate about Online Marketing and how to build awareness and engage readers through online media. Sandra is focused on building a strong web presence for 4FashionAdvice via social media marketing, web analytics, email marketing, and content optimization.
DISCLAIMER
Information on this website relies on information provided by individuals and other public sources. 4FashionAdvice.com accepts no responsibility for the accuracy or completeness of any information or for loss or damage caused by any use thereof.