The Basic Tee
An American Classic
The white basic tee shirt is an American classic. In terms of style it suits all fashion people whether high fashion divas, cheap, chic fashoinistas, or laid back fashion chicks the basic tee shirt can work in any wardrobe.
The tee can be dressed up, dressed down, layered or used as a comfortable casual look for those laid back casual days at the office. T-shirts aren't just the short sleeve basic anymore either. From long sleeve crewnecks, ¾ sleeve length boat-necks or simple turtlenecks, they can be worn chicly by every body type. So let's style a TEE!
Ways to style Basic Tee
1. Wear a basic tee with a wool blazer at the office.
2. A basic tee is the perfect backdrop for gorgeous jewelry.
3. Wear a basic tee with a plush cardigan.
4. The t-shirt can be the foundation for layering up any outfit.
5. Pair a black and white color block tee with a pair of black, white or bright colored skinny jeans.
6. Let your t-shirt do the talking, the Graphic t-shirt is a great way to get your point across. Make a statement or express your artistic side. The graphic t-shirt will give you a new voice.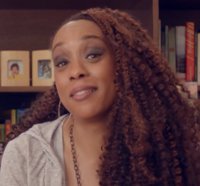 Yolanda R. Wright


Guest Writer
Follow 4FashionAdvice.com's board Casual and Chic on Pinterest.


Save